How Is it possible for me to track my girlfriend's phone without her knowledge? I'm not convinced she's seeing anyone else, and I'm desperate to figure out what's going on."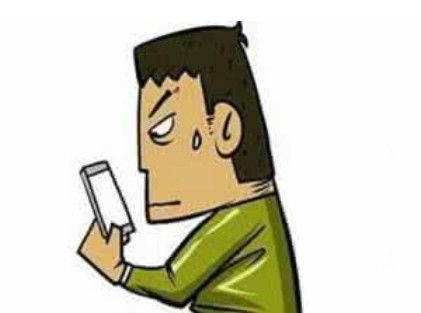 Although experts assert that men are more likely to cheat on a relationship than women, this does not mean that women will always be faithful. If you discover that your girlfriend is constantly out with friends and rarely returns your calls, your suspicions may be justified.
With a girlfriend phone tracker app, you can always stay informed about what's happening with her and track her phone without her knowledge.
1. FlexiSPY
FlexiSPY is a highly effective monitoring tool that enables you to monitor your girlfriend's iPhone, Android phone, tablet, and even computer.
This program allows you to monitor messages in various applications, listen to and record phone calls, and track SMS and email messages. All of your girlfriend's phone's data can be transferred directly to your computer or phone.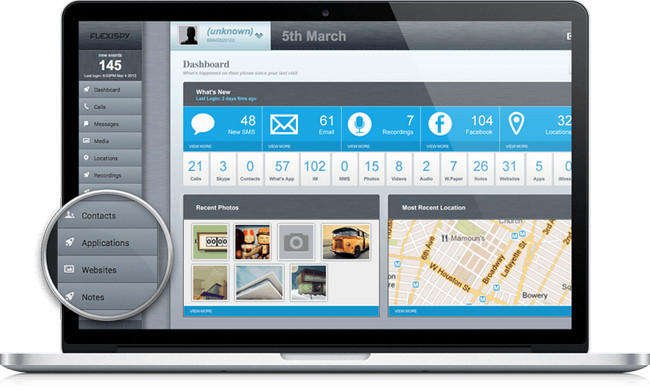 Pros:
Simple to install and use for all smartphone users

Interception and recording of live calls

Monitor incoming and outgoing calls and messages from WhatApp, Facebook, Skype, and Viber, among others.

GPS location tracking ensures that the target is constantly monitored.
Cons:
There is a requirement to jailbreak or root the phone.

The price is significantly higher than that of other spy software.
2.  Spyzie
Spyzie is a highly effective web-based phone tracking application that is widely used to monitor iPhone and Android phones. You can easily spy on your girlfriend's phone and obtain access to virtually any data, including SMS and phone calls, videos, photos, browser history, WhatApp, and Notes.
All data on the target phone can be viewed remotely using any mobile device, tablet PC, or laptop.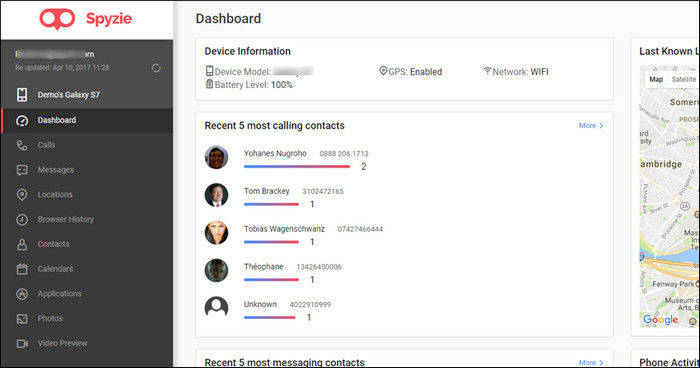 Pros:
GPS system integrated into the device allows you to track your girlfriend's location accurately.

There is no need to jailbreak or root your phone prior to installation. You can view the collected data on any mobile device or computer connected to the internet.

A reasonable price makes it accessible to all.
Cons:
Do not condone the eavesdropping or recording of live calls.

Not available to users of BlackBerry and Nokia smartphones.
3. Mobile Spy
Mobile Spy is another popular phone monitoring application that enables you to spy on a cell phone without touching or possessing it. It easily monitors your girlfriend's phone's call logs, messages, GPS location, browser history, and email. This software is completely compatible with Apple's iOS and Google's Android operating systems.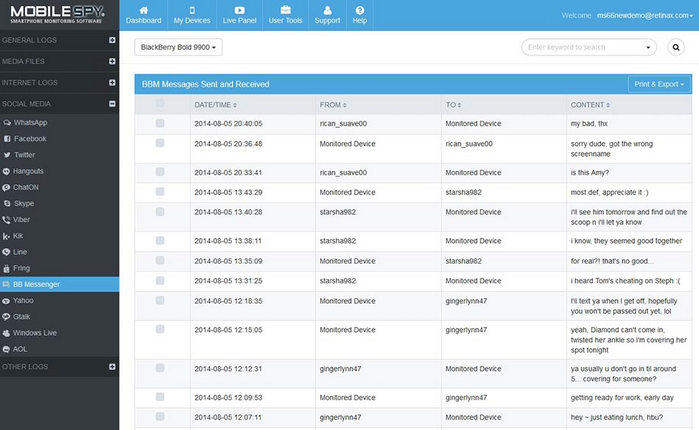 Pros:
With the LIVE panel option, you can view a LIVE screen.

After installation on the phone, it is undetectable and invisible.

Monitor all messages sent via social media platforms such as Facebook, Twitter, and Whatsapp.

Eliminate profane words typed on the spied individual's iPhone.
Cons:
Incapable of monitoring or recording calls

Occasionally, customer service is unsatisfactory.
You now have a clear understanding of how to track a phone without permission. If you're concerned about being tracked by others, we recommend periodically erasing the data on your device with Tenorshare iCareFone Cleaner to keep your privacy safe from prying eyes.